Our clients tend to be individuals or families in the local Regina area with $1MM of wealth or more. Our long-tenured team has worked together for several decades.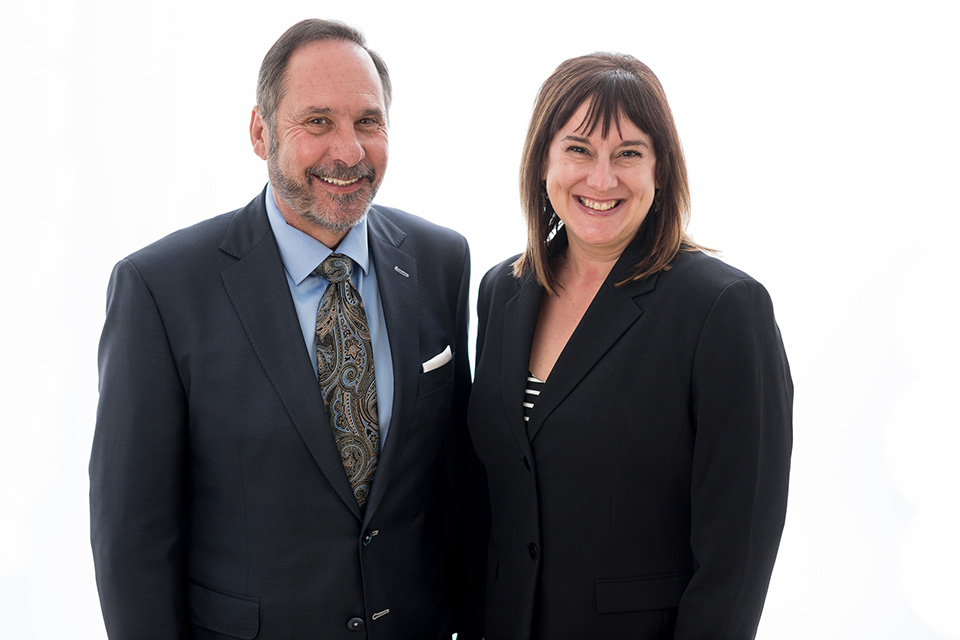 "It is my goal to provide the highest level of personal attention so that nobody outside of your immediate family knows or cares more about you than us. "
Gisele Gherasim, CEA, CFP, R.F.P
Gisele has worked with Brothers for 23 years and is a partner at the firm. As the firm's successor, she is poised to continue the legacy of the firm and delivering its highly personalized client experience in decades to come.
Gisele's passion is comprehensive financial planning. But to her, this has a deeper meaning than just creating retirement, estate, tax, cash-flow, and wealth accumulation plans. To her, it is about knowing everything about her clients, from how they think to what their personalities and preferences are. Most importantly, she seeks to understand their values and the legacy they want to leave behind.
In addition to being a Certified Financial Planner® and a Registered Financial Planner, Gisele also holds the Certified Executor Advisor designation. Gisele volunteers with FP Canada, sitting on an exam panel committee that develops the QAFP exam and ensures that it is fair, reliable, valid, and within the accepted measurement standards. Gisele has spoken at numerous industry events on the topics of financial planning, wealth management, and leadership.
"I founded my firm with the intention of acting totally in our clients' best interest at all times. We've stood behind this over the years and will continue to do so."
Chet Brothers, CFP, R.F.P
Chet formed Brothers & Company Financial, an independent financial planning and wealth management firm in 1994 after spending a number of years at the wealth management subsidiary of a large Canadian Financial Institution. He is experienced in all aspects of personal finance including investments, estate planning, risk management, retirement planning, tax planning, and trusts.
Chet is a former director of Value Partners Investments, an advisor-owned investment firm with $ 3 billion of client savings. Chet is a Certified Financial Planner® and a Registered Financial Planner.
Chet is a member of the Institute of Advanced Financial Planners and sits on board of Canadian Institute of Financial Planners. He is a frequent speaker and panelist on a national level on the topics of financial planning and wealth management.